Wo/men Inc. is a platform that supports career-focused women as they build meaningful professional networks, ones that will grow with them throughout their professional lives.

Purposeful, encouraging, business-focused - this is what we stand for, and we believe that connecting and succeeding is not limited to gender, but coming together as like-minded people striving for the best, supporting one another in the process.
With several invite-only events around the world, our participants and supporters drawn from a wide variety of global industries, enjoy an intimate, collaborative experience that folds neatly into already busy schedules.
Our pro-profit concept enables and embodies another meaningful dimension: With partnership funds we support charitable organisations that fight the origin of inequalities that, in most cases, can be drawn back to lack of education and the violation of human rights.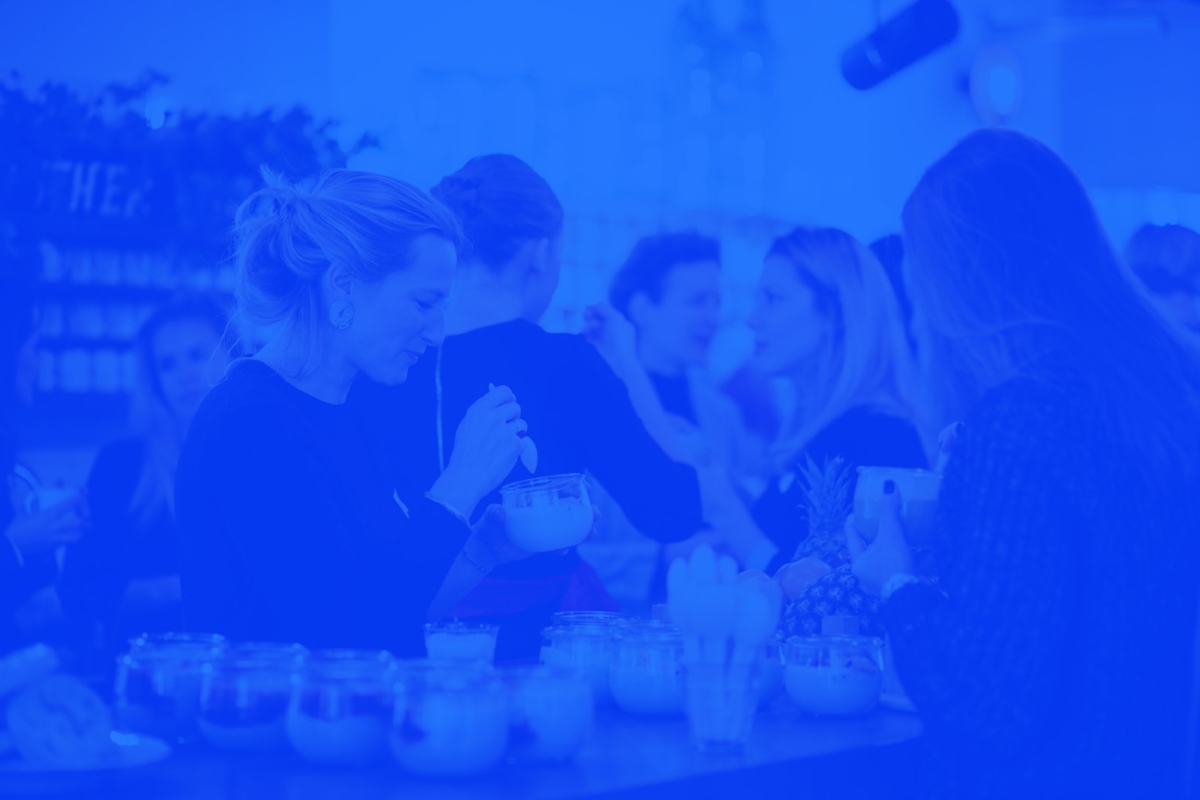 Inspiration
We aim to foster a community from various backgrounds, across industries, by connecting around issues that influence us all.
We are always looking for inspiring personalities around the globe that we have yet to meet. Please drop us a line and introduce us to someone who has inspired you.
Nominate → meet@womeninc.net.
Connection
We create space for peers to share ideas in a relaxed environment, where our small group size encourages natural connections and productive dialogue.
Participants can stay connected through our internal Slack channel, or sign up for our email list below.
Impact
Wo/men Inc. is not only dedicated to supporting the women who attend our events, we champion the dreams of aspiring females everywhere. Our first event series supports the Desert Flower Foundation, and with funds from current and future partnerships, we will donate 10% of all profits to ensure a direct impact.
Concept
Networking should be natural and fun, with tangible business impact. Whether at one of our breakfasts, dinners or company offsites, we curate a panel centered around a topical issue, and keep the numbers small, allowing industry leaders ample opportunity to speak, share and connect with our guests. Our participants and partners are hand-picked and therefore share our vision that connecting and succeeding is not limited to gender, but coming together as like-minded people striving for the best.
After the event we'll provide the means for all attendees to stay connected and keep the conversation going.
Advisory Board
Our advisory board shares our vision for creating meaningful connections with professional women. We are excited to have members from fields as broad as manufacturing to media, who mirror our events' commitment to diversity.
Partners
Our carefully considered partners walk the walk when it comes to empowering women in the workplace, and women participating in our events are the best in their fields. We all come together in the belief that from the classroom to the boardroom, every voice counts.
Learn more about our partnership opportunities here: meet@womeninc.net
TAILORED SATELLITE EVENTS
We co-host events with partners and friends on our mission to help women drive real business impact immediately. Our events are either conceptualized for our partners who want to focus certain business units or we host tailored charity events that have a purely non-profit character.
#RIDEFORHER
Our first tailor-made satellite event was a charity event.
We partnered with local fitness enterprise BeCycle to raise funds for the Desert Flower Foundation and Waris Dirie, to help stop FGM. We hosted thirty people, and enjoyed great networking as well as a good amount of sports and fun.
03.
Newsletter
Be part of Wo/men Inc's online community by signing up for our newsletter: an email you will actually be excited to read that shares the latest news and updates on our products and events.